After the completion of the functional tests of the Left lock objects on October 24, 2023, which were the subject of the innovation and modernization, we started the comprehensive tests of the Left lock chamber on October 25, 2023. Comprehensive tests are tests before the Lock chamber is put into full operation.
The various modes will be tested:
– Standard navigation operation,
– Navigational operation with flap,
– Hatch operation mode,
– Over-flooding of timber,
– Control of channel rehabilitation by divers,
– Closing of the lower gates in the flow.
We're bringing you some beautiful shots of both locks being filled at once, and we'll gradually bring you shots from the other modes.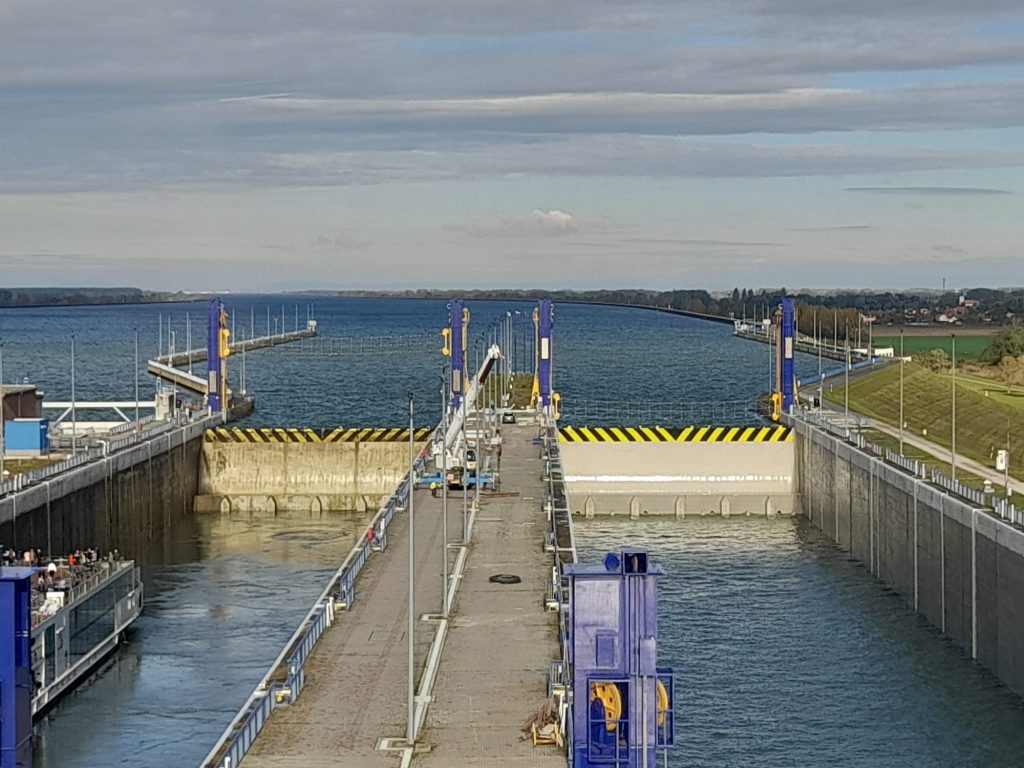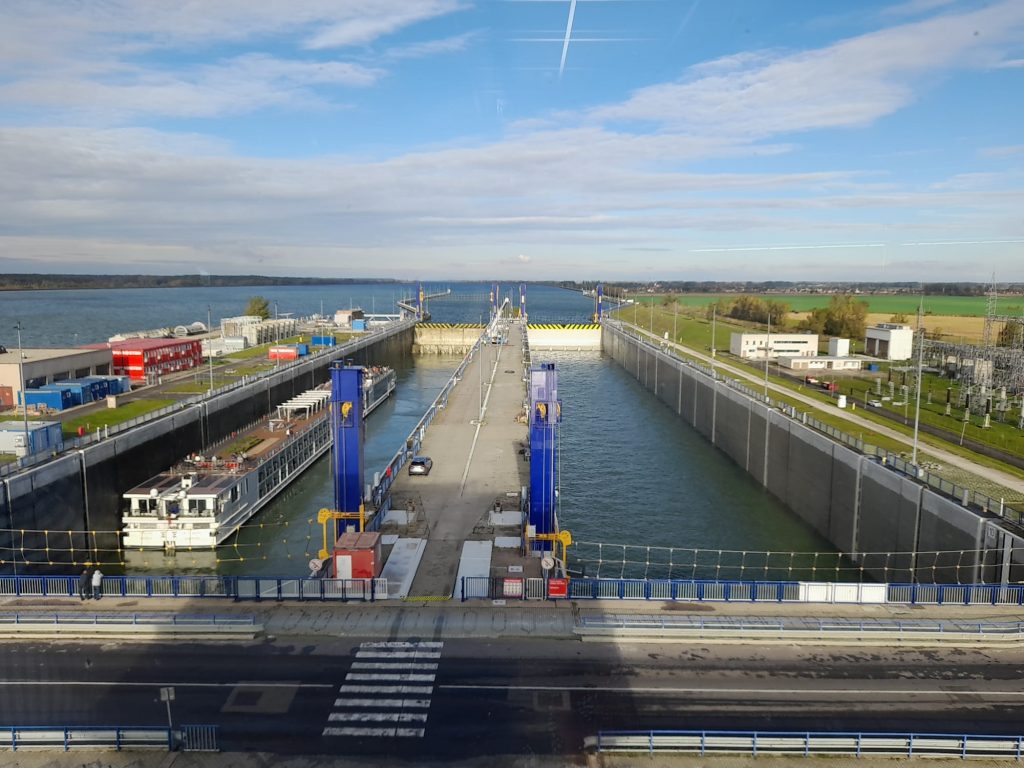 Project "Upgrade of Gabčíkovo locks" is co-financed by the Connecting Europe Facility of the European Union.